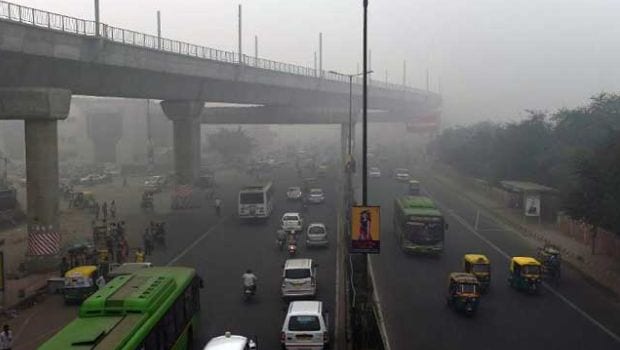 Delhi on Thursday witnessed severe level of air quality on the fourth consecutive day after Diwali.
System of Air Quality and Weather Forecasting and Research (SAFAR) showed levels of PM (particulate matter) 2.5 and PM 10 exceeding 500 at most locations early in the morning.
Values above 500 are considered beyond the Air Quality Index (AQI).
The US Embassy's air pollution monitor, which covers the area of Chanakyapuri, showed PM 2.5 levels touching 1,000.
Residents of Delhi complained about irritation in eyes, cough and other discomfort due to the plunging level of air quality.
Calling the air quality "hazardous", the US Embassy website issued an alert saying everyone may experience more serious health effects.
Dipankar Saha, a scientist working with Central Pollution Control Board (CPCB), said that the high level of pollution is due to weather conditions.
"While we should stop all activities which contribute to pollution, there is no need to create panic. We need good weather conditions after which air quality will improve," he said.
Saha added that rising humidity levels are major factor responsible for bad air quality.
"During early morning when humidity level is high, PM levels are above 500. But during the day time, they hover around 250-300," he added.
["source-ndtv"]