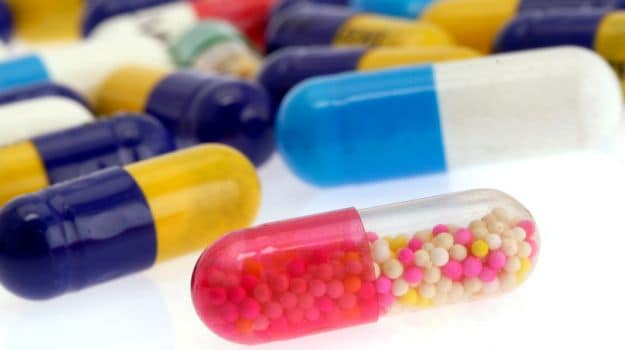 Many patients who have clogged arteries or survive a heart attack don't consistently take medications prescribed to prevent life-threatening complications, a study confirms.
Taking drugs at least every four out of five days lowered the odds death, heart attack, stroke or surgery to restore blood flow, the study found. But less than half of patients took their meds that often.
"We have effective, safe inexpensive drugs that prevent stroke, death and heart attack but they don't work unless the patient chooses to take them," said Dr. Marie Brown, a researcher at Rush University Medical Center in Chicago.
"This confirms previous studies showing worse outcomes including higher death rates with poor adherence," Brown, who wasn't involved in the study, said by email.
For the current study, Dr. Valentin Fuster of Mount Sinai Heart in New York and colleagues reviewed drug compliance for 4,015 heart attack survivors and 12,976 patients hospitalized with atherosclerosis, or clogged arteries.
All of the patients filled at least one prescription for drugs commonly given after a heart attack or hospitalization to purge debris from clogged arteries: cholesterol-lowering pills known as statins that can help stop fresh deposits from accumulating in blood vessels or drugs known as ACE inhibitors that widen blood vessels and make it easier for the heart to pump blood through the body.
Among the heart attack survivors, only 43 percent were considered fully compliant with prescribed drug regimens, a category that included people who took medicines at least 80 percent of the time.
These patients were 19 percent less likely to have a repeat heart attack, stroke or other serious cardiac complication than counterparts who were only partially compliant, meaning they took prescribed drugs anywhere from 40 percent to 79 percent of the time.
In the two years after their heart attacks, fully compliant patients were 27 less likely to have serious complications or a repeat heart attack than the so-called "non-adherent" group that took prescribed drugs no more than 39 percent of the time.
With the group treated for clogged arteries, the trend was similar. Over two years, patients who were fully compliant with drug regiments were 44 percent less likely than the non-adherent group and 24 percent less likely than the partially compliant group to have serious complications like a heart attack or stroke.
Researchers also found a cost savings associated with taking drugs as prescribed.
For example, annual direct medical costs associated with hospitalizations to restore blood flow were $844 lower for heart attack survivors who were fully compliant with drug regimens than for their non-adherent peers. In the group treated for clogged arteries, these costs were $799 lower for fully compliant patients.
Limitations of the study include its reliance on prescription data to assess compliance, which might not accurately reflect how often patients took their medications, the authors note in the Journal of the American College of Cardiology.
Still, the findings confirm the importance of sticking with prescribed drug regimens, said Dr. Ian Kronish, a researcher at Columbia University Medical Center in New York who wasn't involved in the study.
"Missing a pill even twice per week is enough to place someone in the non-adherent category associated with increased risk," Kronish said by email.
The study didn't explore why patients failed to consistently take pills.
It's possible some people struggled with costs or side effects, said Dr. Robin Mathews, a researcher at Duke University Medical Center in Durham, North Carolina, who wasn't involved in the study.
Often, patients may also stop prescribed drug regimens because they don't feel sick and incorrectly assume the pills are no longer necessary, Mathews said by email.
"This study adds to the wealth of research that shows how important it is for patients to adhere fully to their medication regimens and stay on them," said Steven Baroletti, director of pharmacy at MetroWest Medical Center in Framingham, Massachusetts.
"The take home message for patients is that each medication prescribed has an important role in your recovery and prevention of future cardiac disease," Baroletti, who wasn't involved in the study, added by email.
["source-gadgets.ndtv"]