The new Siri watch face displays the most relevant information throughout the day.
San Jose, California — Apple today previewed watchOS 4, featuring a proactive Siri watch face that displays the information users need most throughout the day, personalized Activity coaching and an entirely new music experience. The update features an enhanced Workout app and introduces GymKit, a groundbreaking technology platform that will offer customers connected workouts with cardio equipment.
"Apple Watch is the ultimate device for a healthy life and is now more intelligent than ever with watchOS 4," said Jeff Williams, Apple's chief operating officer. "We've created a truly individualized experience with the smartest Activity and Workout apps, the Siri watch face that shows you the information you need when you need it and we're seamlessly bringing users their favorite music right on the wrist."
Siri intelligence extends further into Apple Watch with the new Siri watch face. With each raise of the wrist, the information on the display dynamically updates based on the time of day, daily routines and pertinent data from apps such as Activity, Alarms, Breathe, Calendar, Maps, Reminders and Wallet, as well as headlines from the new Apple News app for Apple Watch.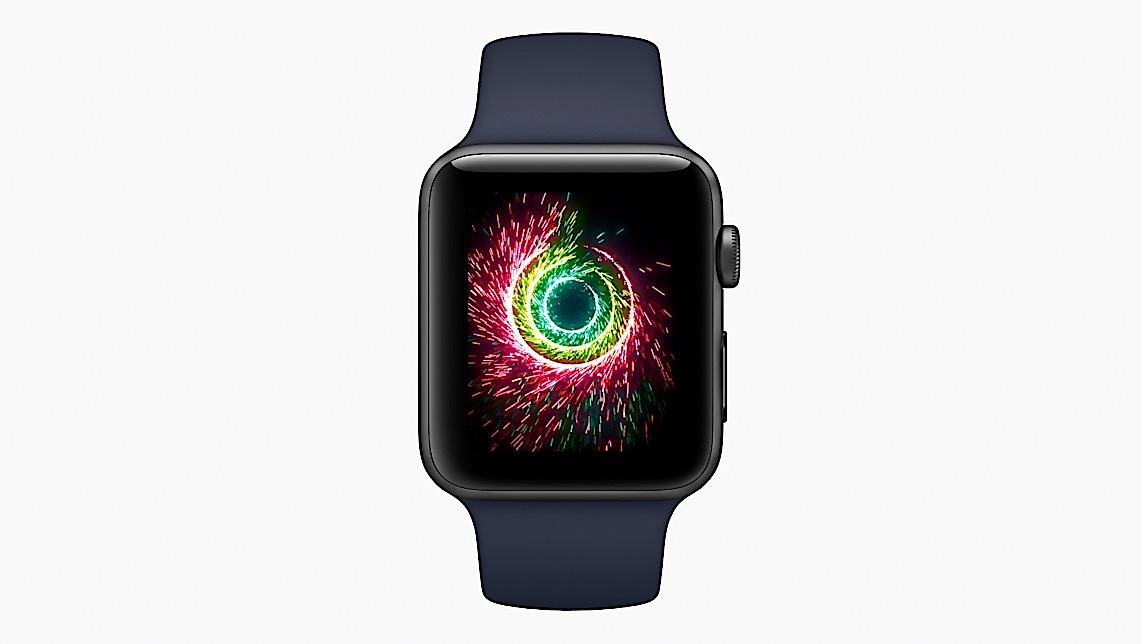 New visual celebrations for everyday activity achievements come with watchOS 4.
With watchOS 4, the Activity app delivers intelligent coaching and tailored encouragement to help close Activity Rings more often and achieve longer success streaks. Every morning, users will receive a personalized notification if they're close to earning an Achievement, or suggest what they can do to match yesterday's activity levels. If needed, toward the end of the day, they'll be told exactly how long they should walk to close their Activity Rings before the day is over. Users will also receive unique Monthly Challenges designed just for them.
The redesigned Music app that automatically syncs your New Music Mix, Favorites Mix and most listened to music.
Listening to music is more personal than ever with a redesigned Music app that automatically syncs your New Music Mix, Favorites Mix and most listened to music. With even more songs on the wrist, the effortless combination of Apple Watch paired with AirPods makes listening to music ideal for workouts or on the go.
The updated Workout app now includes auto-sets for pool swim workouts and new motion and heart rate algorithms for High Intensity Interval Training (HIIT) workouts. With watchOS 4, customers doing back-to-back workouts or training for a triathlon can combine multiple workouts to capture overall calorie and time measurements.
[Source"cnbc"]