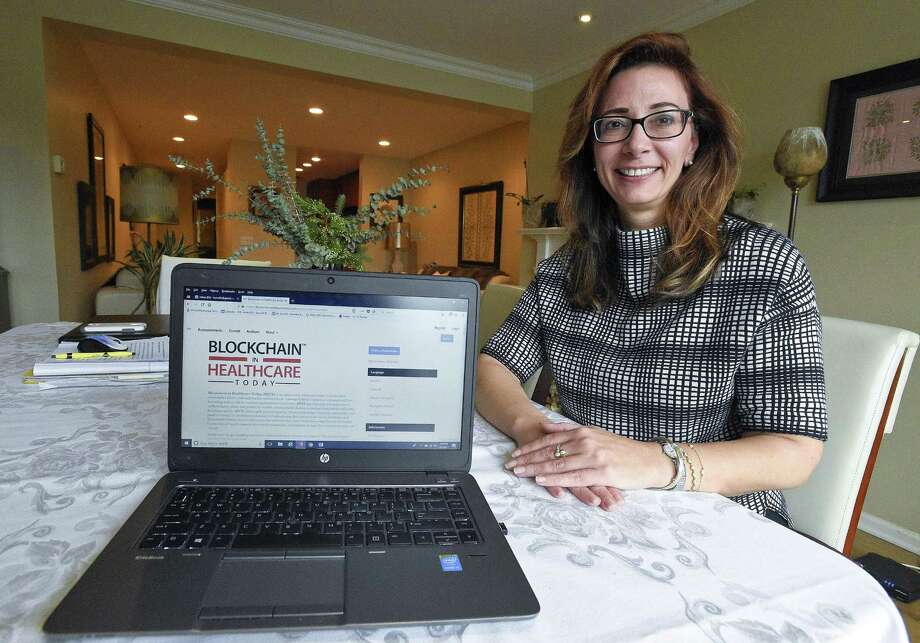 In the past 15 years working in health care communications, Tory Cenaj has chronicled many of the trends shaping the industry. Her new project focuses on what could be another breakthrough.
Cenaj is the founder and publisher of "Blockchain in Healthcare Today," an online journal set to debut next month. The launch of the publication reflects her faith in the potential of technology she thinks could transform the health care industry by ushering in more data security and producing major savings.
"I feel that the Affordable Care Act has become the fuel that's propelling a very necessary and required change in the marketplace today," Cenaj said in an interview last week at her home office in the city's Shippan section. "If you couple that with health technology innovation, we know can break the chains of status quo and really both elevate and move the marketplace and health care as we've known it into a completely new realm and frontier."
Blockchain represents a shared or decentralized network of computers, functioning as a digital ledger for accounting and other record keeping, Cenaj said. She sees it as an ideal platform for protecting health care data and allowing patients to easily share their information with providers.
"It's secure, because it can't be edited or tampered with," Cenaj said. "It's not paper based, so it winds up saving time and money, reducing errors and effort and energy. You can put a stamp on a transaction and know it can't be tampered with. There's also no middleman. The applications in health care alone are mind-boggling."
["Source-timesofindia"]