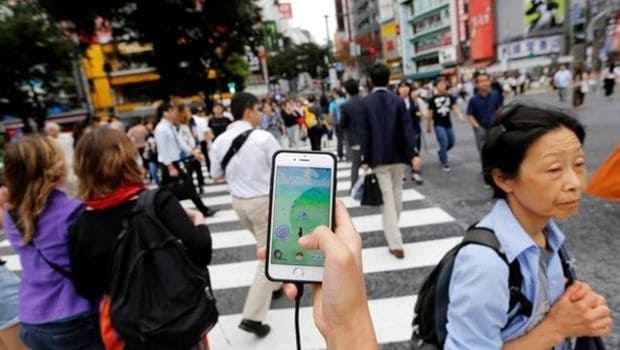 Claimed to boost physical activity levels and promote public health, augmented reality game Pokemon Go's health benefits are just moderate as well as short-lived, researchers say.
Pokemon Go is a smartphone-based game that projects graphics onto the real world and has been downloaded over 500 million times since its launch in July 2016 in many countries.
The findings showed that the game improves physical activity such as walking only moderately, and the effect is lost in a matter of six weeks.
The first week of installation saw that the daily average steps increased by 955 additional steps.
However, the number of steps gradually decreased over the following five weeks and by the sixth week the number had returned to pre-installation levels.
"Our results indicate that the health impact of Pokemon Go might be moderate. Even if smaller amounts of physical activity might also be important for health outcomes, the increase in steps from Pokemon Go, as with many physical activity interventions, was not sustained over time," said Katherine Howe from Harvard University.
The results remained the same even after accounting for a number of factors that may have influenced the findings, such as age, sex, race, weight status, and walkability of the area of residence, the study reported.
"Over a six-week period one can do a lot to increase physical activity. We just have to be more creative about finding ways to get people to keep exercising," the researchers said.
Further, the effect of Pokemon Go on physical activity might be different in children, and there might also be other potential benefits associated with the game, such as increased social connectedness and improved mood, they added.
For the study, published in the journal BMJ, researchers conducted an online survey of 1,182 participants, out of which 560 between the age of 18-35, reported playing Pokemon Go.
["source-ndtv"]