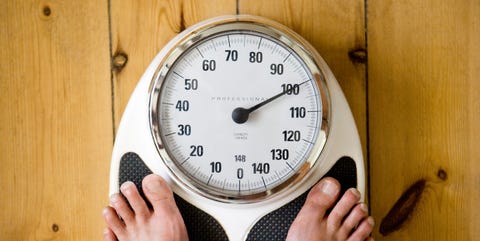 Developing a safe weight loss pill is complicated. Past attempts have come with perilous side effects, including heart damage. But a new study claims that the drug lorcaserin can help you lose weight without sacrificing heart health. Lorcaserin is an appetite suppressant that's been FDA-approved since 2012.
Published in The New England Journal of Medicine, the study included 12,000 obese or overweight patients who had plaque buildup on their heart arteries or other risk factors that could lead to heart attack or stroke. Participants were either given 10 mg of lorcaserin twice daily or a placebo for three years. In one year, roughly 39 percent of the people taking lorcaserin lost five percent of their body weight compared to 17 percent of the those given fake pills.
After three years, researchers found that people taking lorcaserin did not suffer from any more cardiovascular events like heart attacks or strokes than those given the placebo, unlike weight loss drugs prior.
One year into the study, the team also performed tests studying heart valve health on roughly one-fourth of the participants. They found that the weight loss drug did not cause heart damage, unlike other weight loss drugs before it.
This is a big win for the medication as other other appetite suppressants like phentermine have been closely linked to heart problems.
"Patients and their doctors have been nervous about using drugs to treat obesity and for good reason. There's a history of these drugs having serious complications," study co-author Dr. Erin Bohula of Brigham and Women's Hospital in Boston, told the Associated Press.
Weight loss experts agree this medication could be a possible solution to rising obesity rates. In fact, Tam Fry, of Britain's National Obesity Forum, told The Guardianlorcaserin might be the "holy grail" for weight loss.
"I think it is the thing everybody has been looking for," he said. "I think there will be several holy grails, but this is a holy grail and one which has been certainly at the back of the mind of a lot of specialists for a long time."
Of course, making sustainable lifestyle changes is the safest way to lose weight.
"No one likes to hear it, but small, realistic changes done by the whole family with good social support is still the best way to make lasting change," Kristen Kizer, a registered dietitian at Houston Methodist Hospital, previously told MensHealth.com.
So, how do you start? Replace processed snacks and sodas with fruit, whole grains and vegetables. Keep yourself accountable by using a weight loss app to track progress.
["Source-menshealth"]