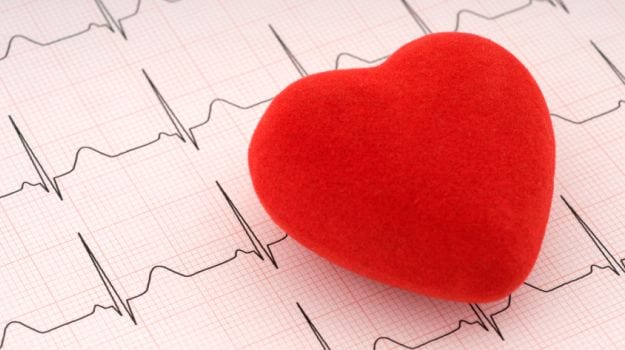 China is facing an epidemic of heart disease brought on by a shift toward the Western lifestyle, and researchers said Monday the trend shows no sign of slowing down. The findings in the August 15 edition of the Journal of the American College of Cardiology are based on the first large study of its kind to analyze a range of risk factors in China over multiple decades.
Heart disease has been on the rise in China over the past 20 years, with more and more people experiencing high blood pressure, high cholesterol, high blood glucose, being overweight, smoking and lack of exercise. The study analyzed data on 26,000 people in China from 1991 to 2011 and projected how these trends might play out from 2011 to 2031.
"Our estimates suggest that the continued rise in high blood pressure, an increasingly sedentary lifestyle, increasing obesity, and worsening dietary trends will add millions of new cases of heart attacks and stroke over the next two decades," said lead author Yanping Li, research scientist in the Department of Nutrition at Harvard University's TH Chan School of Public Health.
The study traced most of the heart disease cases in China in 2011 to high blood pressure, high cholesterol and high blood sugar, leading to some five million new cases of heart attack or stroke. High blood pressure was the biggest culprit, linked to about 40 percent of heart attacks or stroke in the most recent year of data, 2011.
High blood pressure in China has risen from 7.7 percent of the population in 1979 to 33.5 percent in 2010, on par with levels seen in the United States. Of 6.8 million Chinese over age 35 who died in 2011, about three million of those deaths — or 44 percent — were related to cardiovascular disease.
Smoking and lack of exercise were also linked to rising heart disease. The Chinese diet continues to get worse, with consumption of red meat, salt and sugary beverages on the rise, the study found.
"China is facing a rising epidemic of cardiovascular disease and it shows no sign of abating," said senior author Frank Hu, professor of nutrition and epidemiology at Harvard's Chan School.
"It's imperative to continue to monitor the problem, which has serious social and economic consequences," he added, saying promoting better eating and exercise habits "should be elevated to a national public policy priority."
["source-ndtv"]