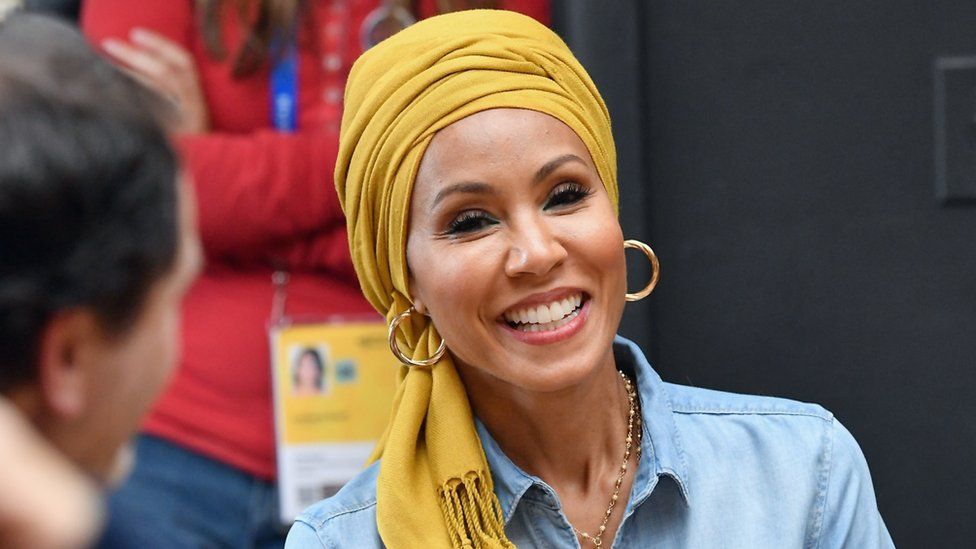 Jada Pinkett Smith has opened up about her struggle with hair loss in the latest episode of her Facebook chat show, Red Table Talk.
"I've been getting a lot of questions about why I've been wearing this turban," said the US actress, 46.
"Well, I've been having issues with hair loss. And it was terrifying when it first started."
Doctors have not identified a cause but Smith believes it may be stress-related.
The Girls Trip star says she first suspected she had the hair loss disease after "handfuls of hair" came loose in the shower.
"I was just like 'Oh my god am I going bald?' It was one of those times in my life where I was literally shaking with fear," she explained. "That's why I cut my hair and continue to cut it."
Her comments feature in the third episode of her Facebook mini-series, co-hosted by her mother Adrienne Canfield Norris, and teenage daughter Willow Smith.
Other topics discussed have included coping with loss, motherhood and body image – with Willow previously disclosing she self-harmed as a child following the release of her debut single Whip My Hair in 2010.
["source=bbc"]