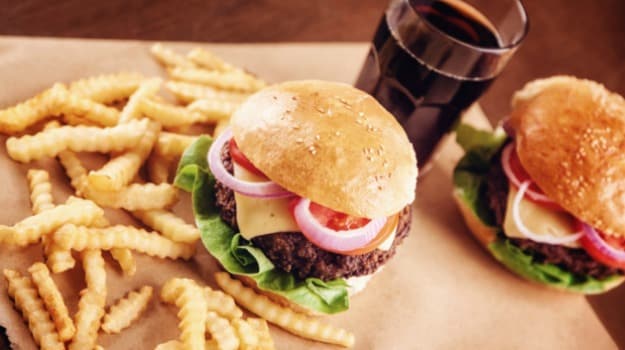 A high-fat, high-sugar diet of processed food and confectionery during pregnancy may be linked to symptoms of attention-deficit/hyperactivity disorder (ADHD) in children who show conduct problems early in life, a study says.
"These results suggest that promoting a healthy prenatal diet may ultimately lower ADHD symptoms and conduct problems in children," said one of the researchers Edward Barker from King's College London.
Early onset conduct problems (for example, lying, fighting) and ADHD tend to occur in tandem and can also be traced back to very similar prenatal experiences such as maternal distress or poor nutrition.
In this new study of participants from the Bristol-based 'Children of the 90s' cohort, 83 children with early-onset conduct problems were compared with 81 children who had low levels of conduct problems.
The researchers assessed how the mothers' nutrition affected epigenetic changes (or DNA methylation) of IGF2, a gene involved in fetal development and the brain development of areas implicated in ADHD – the cerebellum and hippocampus. Notably, DNA methylation of IGF2 had previously been found in children of mothers who were exposed to famine in the Netherlands during World War II.
The researchers from found that poor prenatal nutrition, comprising high fat and sugar diets of processed food and confectionery, was associated with higher IGF2 methylation in children with early onset conduct problems. The epigenetic change was also associated with higher ADHD symptoms between the ages of seven and 13, but only for children who showed an early onset of conduct problems, showed the study published in the Journal of Child Psychology and Psychiatry.
"Our finding that poor prenatal nutrition was associated with higher IGF2 methylation highlights the critical importance of a healthy diet during pregnancy," Barker said.
["source-ndtv"]