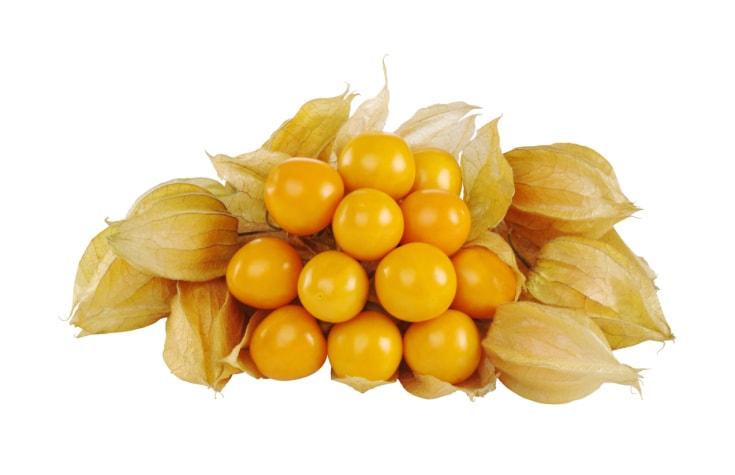 Hindi Name: Rasbhari
Round berries, orangish yellow, covered with a brownish 'paper' like covering. It is also popularly known as 'golden berry'. Cape gooseberry is both fruit and a plant and has been cultivated in England since the 18th century. In India, it is known by the name ras bhari and it is available during the months of February to May. It is used both as a fruit and vegetable for cooking.
The husk and the leaves are also used for cooking. It is commonly consumed as a fruit that changes from green to yellowish orange color as it ripens. It usually has a sweet tomato taste but fully ripened berry tastes even better. It is very commonly used to make jams, snacks or pies. It is used to garnish several desserts.
Usage
Despite being eaten as a fruit, cape gooseberry can also be preserved as a jam or made into sauce, or added as a condiment in puddings, pies, ice-cream and chutneys. The fruit can also be eaten dipped in melted chocolate.
Nutritional Value
1. Cape gooseberry is believed to have several antioxidant and anti-inflammatory properties.
2. In folk medicine, the fruit was used a medical herb for treating cancer, leukemia, asthma and other serious illnesses.
3. Fully ripened fruits are an excellent source of Vitamin P and pectin.
Did you know?
Cape gooseberry are long lasting and have a shelf life at room temperature of about 30-40 days.
Even the husk and the leaves of cape gooseberries are used in cooking.
It is native to American and some of its species are grown as ornamental plants.
["source-ndtv"]