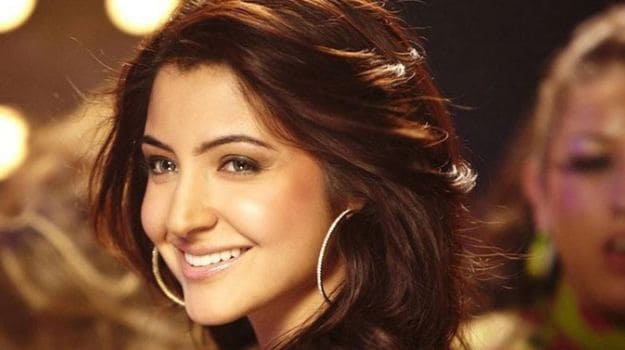 When you choose to play a sportsperson onscreen, you've got to live the role to its every nuance. That's exactly what Anushka Sharma believed in while training for her latest blockbuster, 'Sultan'. Role-playing a sportsperson onscreen is not that easy. While the real life heroes go through a lifetime of training to be the best in the business, their silver screen counterparts have just a few months to do justice to their real-life brilliance. The 'NH-10' actress also went through rigorous training with pro-wrestlers to look the part in 'Sultan'. Rest is accredited to her naturally lean frame and fit body.
The Bombay Velvet actress loves to strike a balance between all her worlds. She loves to dig in and dearly loves her food but never skips her training routine even on vacations or when flying in and out of locations.
A mix of yoga and strength training finds place in Anushka's daily fitness regime. In an interview with Vogue India she admitted, "I am very particular about my workout regime and try not missing it even when I'm shooting. I am more into weight and strength training." The actress is a firm believer of fitness being an internal concept – it radiates through your skin and hair, gleaming on your face – what we call, 'in the pink of health'! "I drink tons and tons of water. Also I believe in eating right. You are what you eat," she told Vogue India.
When it comes to food, Ms. Sharma admits being a lover of all things delicious, especially dishes cooked by her mum. Waffles are her all-time favourite, something she loves to dig in even at odd hours!
Last year, the actress turned vegetarian and was also voted as one of the hottest vegetarians by PETA (People for the Ethical Treatment of Animals). In an industry where fitness is paramount and looking toned is a pre-requisite, cutting down on animal source of nutrition wasn't an easy bet. Despite this, the 'Dil Dhadakne Do' actress is persistent with her vegetarian diet, sharing and propagating its many health benefits and personal difference she has felt over a year.
"I've recently turned vegetarian so anyways I'm eating a lot more vegetables than what I used to earlier. And it's going great. I'm seeing the difference. It's very important to make sure you're eating enough vegetables and drinking enough water which I've always done," she was quoted by IANS last year.
While friends and crew members gorge on chicken sandwiches, sausages and other meaty delicacies, the actress often shares her #vegetarianproblems.
On a regular day Anushka gets her share of protein and other nutrients from plenty of fresh fruits and vegetables, milk and yogurt. She believes in eating smaller, healthy meals to keep herself fuelled for the long day.
She also claims to be a die-heart bread lover and relishes it in all forms.
The 'PK' star believes in the goodness of all things natural and never shies away from trying out new health potions.
Now we know the secret to your svelte body and ever glowing skin, Ms. Sharma!
["source-ndtv"]