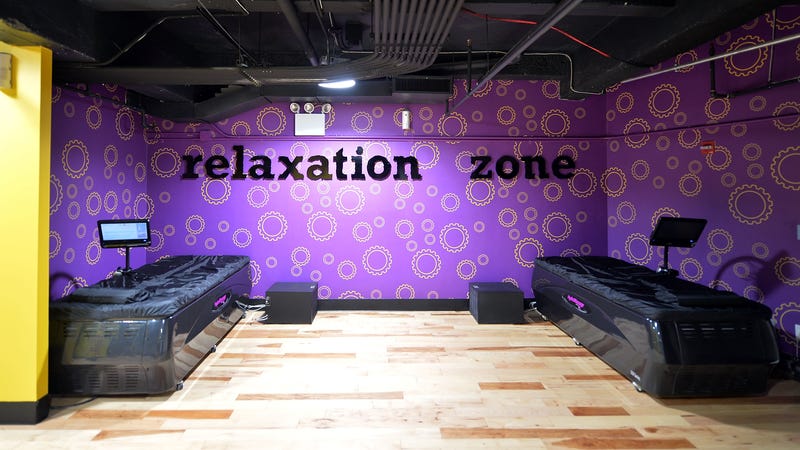 On Sunday, a Planet Fitness in Saginaw Township, Michigan, was evacuated after a gym patron decided to stop working out and hop online, only to find "remote detonator" among the list of available wi-fi networks.
The Planet Fitness was closed for about three hours while a Michigan State Police bomb-sniffing dog was brought in to search for potential explosives, according to the Saginaw News. In the end, none were discovered (because, duh). Still, better safe than sorry, I guess.
As for the legality of naming your wi-fi network anything from "remote detonator" to "Samsung Galaxy Note 7"—even if the culprit showed up waving his router in the air—authorities would be hard-pressed to charge him with a crime.
According to Saginaw Township Police Chief Donald Pussehl, the incident falls under protected speech. "Everything is perfectly legal from a police standpoint," Pussehl told the Saginaw News. "There was no crime or threat. No call saying there was a bomb." While the gym did open a few hours later, the fact that it was closed thanks to some idiot's lame joke involving SSIDs and fear-mongering is not a great sign for humanity in general.
Here's a helpful tip next time you search for a wi-fi signal in some unfamiliar locale, like an airport or gym: If you see a vaguely threatening network name, you're probably not in danger.
 ["Source-timesofindia"]