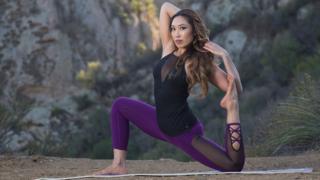 In the 1980s, a Lycra-clad Jane Fonda sold millions of her pioneering workout video cassettes. But videotape gave way to DVDs, then along came the internet and digital streaming. So how has the workout video adapted?
When Cassey Ho, 30, logs on to her YouTube page "blogilates" and uploads her latest workout video, she knows she will soon be inundated with comments from fans across all her social media accounts.
The fitness video blogger, or vlogger for short, has amassed nearly four million subscribers to her YouTube channel, as well as millions of followers on Facebook and Instagram.
She is one of a new breed of fitness vloggers exploiting the internet's ability to beam content to global mass audiences at very low production costs.
It's a far cry from when fitness queen Jane Fonda inspired millions of people around the world to try aerobics in front of their living room TVs throughout the 1980s. She sold more than 17 million tapes.
[Source"cnbc"]