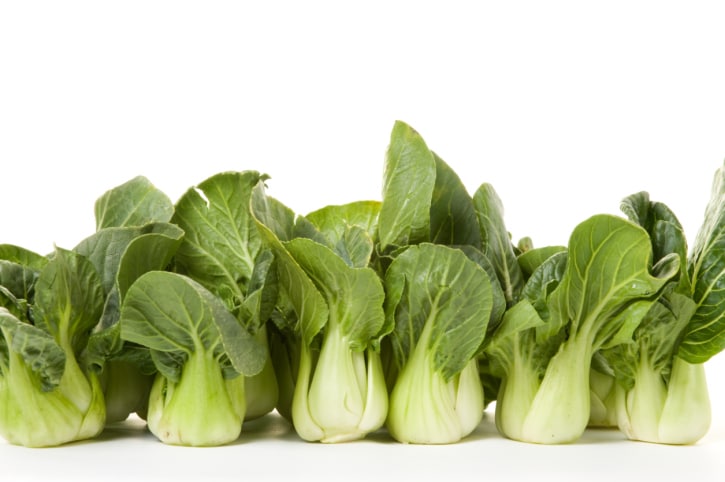 Bok Choy cultivation was first done in China. Bok choy is used in many dishes due to its crisp texture, sweet flavor and nutritional value. It is also known as white cabbage. The Chinese commonly call Bok Choy as Pak Choy meaning white vegetable.
Bok Choy has leafy blades with succulent and translucent stalks that are white in colour. The entire plant is edible and the leaf of the plant is very soft and mild. The stalk is sweet to taste.
Usage
Bok Choy is used in many Chinese main dishes, soups, stir fries and appetizers. It is also used to make salads and sandwiches. It is very often used to garnish appetizers. It can be added to several soup dishes to make it more nutritious.
Nutritional Value
1. Bok Choy is low in calories and high in vitamin A, C and calcium.
2. Bok Choy free from saturated fat.
3. It is also low in sodium and a good source of folate.
Types
There are mainly two types of Bok Choy found – Pekinensis and Chinensis. Some commercial types of bok choy found around the world are Pak Choi, Choy Sum and Shanghai Bok Choi.
Storage Tips
Store Bok Choy in plastic bag and refrigerate. It will remain crispy for over a week.
Did you know?
Bok Choy is being cultivated in China for more than thousands of years.
"Bok Choy" derives its name from a Chinese word which means "soup spoon", as its leaves look like soup spoon.
["source-ndtv"]