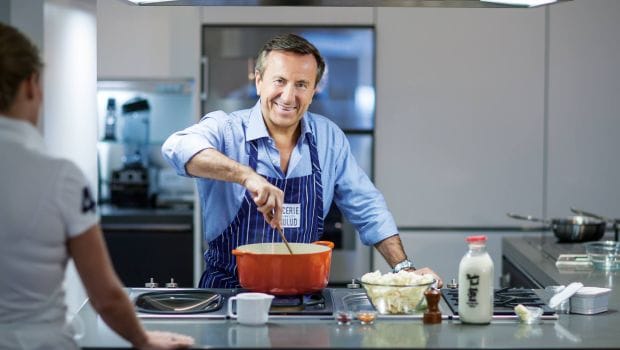 A piece of metal wire in a plate of coq au vin could cost award-winning French chef Daniel Boulud dearly: a jury has fined one of his restaurants  $1.3 million after a diner swallowed it and needed emergency surgery.
The customer, Barry Brett, went with his wife in February 2015 to db Bistro Moderne on West 44th Street in midtown Manhattan, not far from Times Square.
It is one of several Boulud restaurants in the Big Apple, opening in 2001 and known for its gourmet burgers.
Shortly after he began eating, Brett felt a foreign object lodged in his throat and had to leave the restaurant, according to court documents seen by AFP.
The wire eventually caused a potentially fatal infection, his lawyers argued.
The surgeon said the inch long (2.5-centimeter) wire had come from a cheap grill brush.
A New York jury ruled last week that the restaurant had been negligent, awarding Brett $300,000 and fining the restaurant an additional $1 million in punitive damages. Another $11,000 went to Brett's wife.
J.P. Bottari, a lawyer for the restaurant, said he planned to appeal.
"This was not intentional," he said, adding that Brett had waited four days to go to the hospital.
Brett's attorney Elizabeth Eilender said she was "very pleased that the jury recognized how seriously injured Mr Brett was as result of that brush and how dangerous it is for a wire brush to be used around food."
"The restaurant never wanted to take responsibility for what happened and blamed the victim," she said.
Boulud has made New York his hub since the 1980s, but also runs restaurants in Boston, Las Vegas, London, Miami, Montreal, Palm Beach, Singapore, Toronto and Washington.
["source-ndtv"]