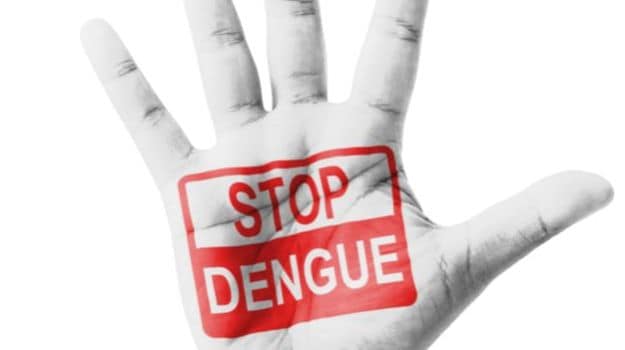 The Supreme Court on Tuesday asked Delhi's Lt. Governor Najeeb Jung to convene on Wednesday a meeting with Chief Minister Arvind Kejriwal and the civic bodies to discuss ways and means to deal with the spread of chikungunya and dengue.
Asking Jung to hold the meeting at 2 p.m., Justice Madan Lokur and Justice L. Nagaswara Rao asked participants at the meeting to refrain from engaging in any blame-game.
Pointing out that the "interests of the people of Delhi are paramount", the court said: "In our opinion, considering that a large number of people are affected by dengue and chikungunya, it would be appropriate if a meeting is convened by (Jung) tomorrow."
The court said the participants should resolve issues relating to the "better management of the problems" faced by the people due to dengue and chikungunya and other issues.
Taking exception to the paragraph where Delhi Health Minister Satyendar Jain blamed the Health Secretary, Justice Lokur said: "All that you have done is to blame everybody. Please don't make a virtue out of misery. (Is it that the) Health Minister is not responsible for anything?"
The court refused to take note of Jain's comments on the Health Secretary.
The bench repeatedly asked senior counsel C.U. Singh, who appeared for the Delhi government, about the five steps the Delhi government proposes to take to address the situation.
Addressing the court on the ground situation and describing the situation as "very serious", amicus curiae Colin Gonsalves told the bench that both the sides (the Centre and Delhi government) will have to sit together to deal with the prevailing situation.
"It needs introspection by both the sides. Why such an epidemic situation was not preventable. Why it happened on the scale it happened. Who is responsible for it," Gonsalves said. "Clearing of garbage is an important issue. Just clean the city. Figures are very alarming."
Referring to the figures given in Delhi government's affidavit, Gonsalves said, "They are in no way anywhere near the truth. People don't go for treatment. They don't have money to pay for (pathological) tests."
The bench said only the people named in the order would take part in the meeting and they can't send their substitute.
Directing the listing of the matter on Thursday at 2 p.m., the court said that all the decisions taken at the meeting on Wednesday would be communicated to the court.
Wednesday's meeting will also include Delhi Health Minister Satyendar Jain, Union Health Secretary C.K. Mishra, Chief Secretary K.K. Sharma, the Commissioners of South Delhi, North Delhi and East Delhi and the Chairman of New Delhi Municipal Council.
It will also be attended by Delhi Metro Rail Corp head Mangu Singh and Northern Railway General Manager A.K. Puthia, DDA Vice Chairman Uday Pratap Singh and Delhi Cantonment Board CEO B. Reddy Sankar Babu. Amicus Curiae Gonsalves too will attend.
["source-ndtv"]