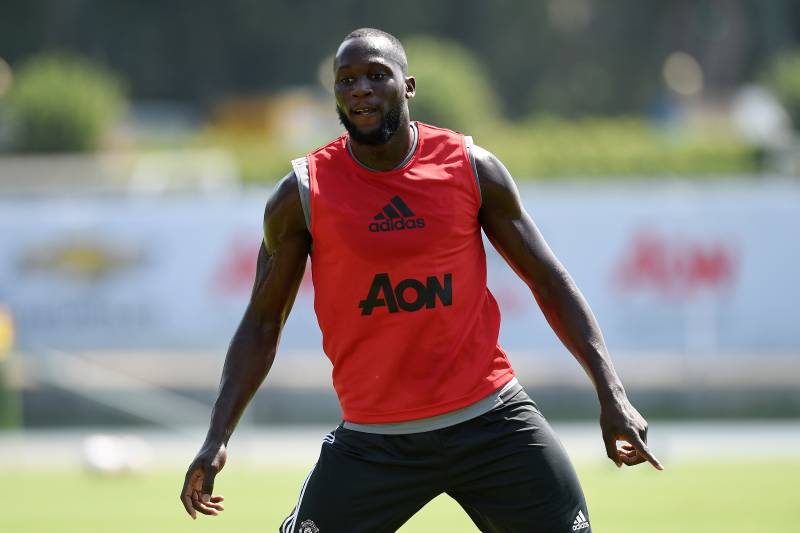 Football has become a battleground for sports science, and DNA testing is the latest weapon being wielded by clubs looking to gain an advantage. In effect, teams are aiming to win games long before the ball is placed in the centre circle. Instead—ushering in a new era of player management—lab tests are capable of analysing 45 genes within the human body to tell the strength and conditioning team everything about their squad's biological makeup.
The most publicised incident of this was featured in MailOnline earlier this year, ahead of Barcelona's Champions League clash with Arsenal, when it was reported: "Barcelona doctor Ricard Pruna is overseeing the groundbreaking approach to player welfare at the club.
"Pruna has been taking saliva through swabs in the players' mouths and studying 45 different genes. The DNA in the saliva allows the club to work out muscle problems and to put together fitness programmes tailored for each player."
What this means is coaches can identify players who may be genetically predisposed to sprint faster or run farther or even pinpoint players who are more prone to injury by monitoring whose muscles have less resistance to inflammation.
But does this give an unfair advantage to teams who can afford the new technology, and should football be played in the laboratory? Also, is it ethical to have children from academies tested, prodded and probed, to have their physiology tweaked and tailored to suit a certain position within the club? And could the men in white coats have helped the troubled careers of George Best and Paul Gascoigne and added longevity to Brazil's two-time Ballon d'Or winner Ronaldo, who famously struggled with genetically inherited weight problems?

Ronaldo led Brazil to World Cup glory in 2002 but struggled with his weight.DUSAN VRANIC/Associated Press/Associated Press
Exploring the latest research relating to football's secret sports science, we examined the impact DNA testing is having on the beautiful game and if it could be used to make footballers bigger, faster and fitter. Then, we looked at the ethics of DNA testing and asked whether it should be used.
Speed and Strength
Why is Cristiano Ronaldo so fast? How does Dani Alves cover so much of the pitch in 90 minutes? What were they feeding Romelu Lukaku back in Belgium for him to grow into the 6'3″, 94-kilogram sports specimen he is today? If you were a coach and could find the answers, imagine the team you could create.
Well…imagine no more. This is exactly what DNA testing aims to solve.
In the case of Ronaldo and Lukaku, it's likely genetic tests would reveal they possess the ACTN3 gene. This gene encodes for α-actinin-3—a protein that has been linked to greater baseline strength and an increase in fast-twitch muscle fibres.
Why is this important to football? Research published in the British Journal of Sports Medicine took 60 elite-level footballers and compared their genotypes to 52 elite endurance athletes and 123 sedentary individuals only to find, "Although there are notable exceptions, elite soccer players tend to have the sprint/power ACTN3 genotype."
If you're the chief scout at a youth academy and have the ability to test this in all players who enter the club's development programme, it's possible you could build a team that could outrun and outmuscle any team that stands across the centre circle from them.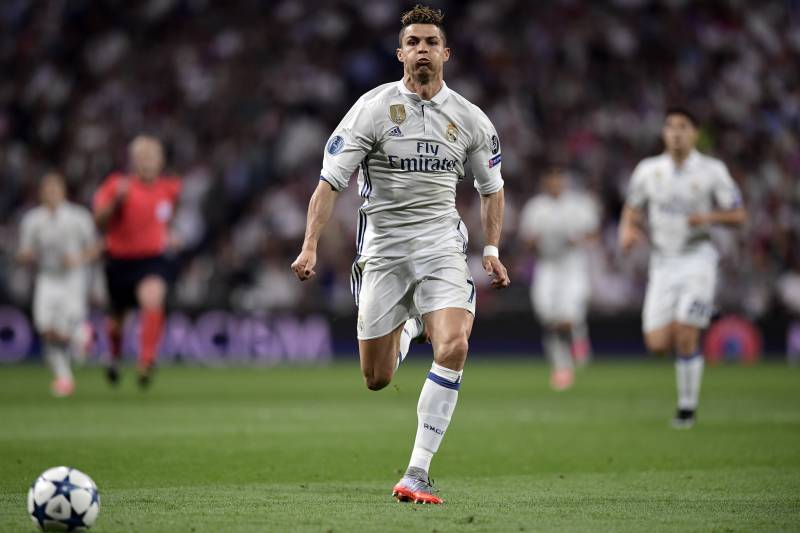 Cristiano Ronaldo has been blessed with great pace and power.JAVIER SORIANO/Getty Images
But what happens if it's 0-0 and heading into extra time? It's likely your manager will be turning to you to ask why the fastest, strongest and most powerful team ever assembled is now wilting. As the players struggle to get up and down the pitch, he wants to know why it looks like they have lead weights in their boots and why their fatigued physiques look like injuries waiting to happen.
The answer? You need to find the ACE I allele genetic marker.
Stamina
Earlier this season, the Mirror published an article that detailed the amount of ground covered by each Premier League team. In some surprising results, statistics showed Manchester United covered the least ground of any team in the top flight with a mere 3,708.9 kilometres—nearly 500 kilometres less than the team who covered the most ground, Jurgen Klopp's Liverpool.
The headline read, "Lazy Man United?" But were they lazy? Demotivated? Maybe they were just adjusting to life under Jose Mourinho. Or maybe the answer was a lack of ACE I allele genes in the team.
That is a gene that researchers from the Department of Molecular and Clinical Genetics at the Royal Prince Alfred Hospital in Australia found could be a "genetic marker associated with athletic excellence." After comparing 64 national rowers with a "normal population," they found rowers had an "excess of the ACE I allele genotype," which could be an "underlying mechanism relating to a healthier cardiovascular system."
Basically, those players with the ACE I allele genotype may have been gifted with superior hearts and lungs, which explains why they still look fresh and fast as the final whistle approaches.
Injury Prevention
It's no secret that Daniel Sturridge—the Liverpool player who thrills and frustrates in equal measures—is one of the Premier League's most injury-plagued players. From his hamstring to his ankle to his knee, there's not many limbs that haven't been troubled by pain at some point. In fact, according to Fox Sports at the start of the season: "During his 1121 days at Anfield, Sturridge has missed 614 with injury. That means he's missed 54.8 per cent of all Reds matches since joining the club. The striker has suffered a total of 18 injuries in that time, with his thigh the most troublesome problem—he has injured his thigh on seven different occasions."

Daniel Sturridge has been plagued by injuries throughout his career.Scott Heavey/Getty Images
Could genetic testing have saved his career?
Research published by the Clinical Journal of Sports Medicine shows it may have, or soon could change the careers of others, as scientists stated: "The potential to use genetic testing to reduce sports injuries is rapidly increasing." Specifically, they found: "The COL1A1 gene encodes the alpha chain of type I collagen, the major protein component of all tendons and ligaments."
Why would it be so important for Klopp to understand this? Because ligaments and tendons perform a key role in the musculoskeletal system—ligaments attach bones to bones and tendons attach muscles to bones. Understanding if they are fit and functioning in Sturridge's body could prove invaluable when deciding whether to send him onto the pitch for the full 90 minutes or maybe just the second half—and ensure his legs and ligaments remain happy and healthy for an entire season.
Body Fat
Back in 2014 we asked, Can Off-Season Weight Issues Affect a Player's Performance? This was after the former Newcastle midfielder Hatem Ben Arfa returned to training a heavier version of his former self after an apparently overly indulgent off-season. But was it his fault, or was he genetically doomed to fail if left alone with a biscuit tin?
Studies show it could be the latter since, according to research published by the Institute of Preventive Medicine at Copenhagen University, some people are cursed with the FTO gene, often dubbed the "fat gene." They have a high sensitivity to saturated dietary fats and are more likely to store them as body fat after they eat them.
[Source"timesofindia"]