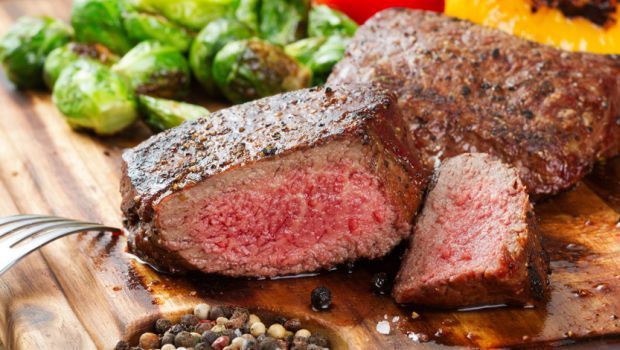 Consuming high-protein diet, especially meat, may increase the risk for heart failure in women over the age of 50, a study has found.
The findings showed that the rate of heart failure for women with higher total dietary protein intake was significantly higher compared to the women who ate less protein daily or got more of their protein from vegetables.
While women who ate higher amounts of vegetable protein appeared to have less heart failure, the association was not significant when adjusted for body mass.
"Higher calibrated total dietary protein intake appears to be associated with substantially increased heart failure risk while vegetable protein intake appears to be protective," said Mohamad Firas Barbour from Brown University in Rhode Island, US.
Previous studies have also found a link between increased protein from meat and cardiovascular risk in women, the researchers said.
"Heart failure is highly prevalent, especially in post-menopausal women. Therefore, a better understanding of nutrition-related factors associated with heart failure is needed," Barbour suggested.
According to the American Heart Association's recommendation people should eat a dietary pattern that emphasises fruits, vegetables, whole grains, low-fat dairy products, poultry, fish, and nuts while limiting red meat and sugary foods and beverages.
And people who eat meat must choose lean meats and poultry without skin. They should eat fish at least twice a week — preferably fish high in omega-3 fatty acids such as salmon, trout, and herring.
The research was presented at the American Heart Association's Scientific Sessions 2016 in Louisiana, recently.
["source-ndtv"]