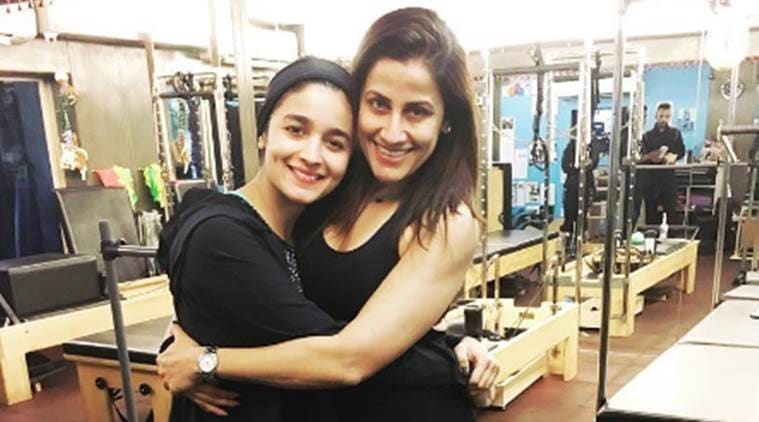 Celebrity fitness trainer Yasmin Karachiwala, who has trained the likes of Deepika Padukone, Alia Bhatt and Katrina Kaif, says she doesn't like the word "diet".
"I don't like the word diet. I think we all are smart and making smart food choices is a lifestyle change. I only educate my clients on which food is good and we all know that fried, sweet and alcohol is bad so we should avoid them," Karachiwala told IANS over e-mail. The celebrated fitness trainer, who has been roped in as the official fitness expert for sports and lifestyle brand Skechers, added: "I don't recommend any diet". Along with being a popular name in the fitness sector, Karachiwala, who owns a gym — Body Image in the suburbs of Mumbai, is also the first BASI certified Pilates instructor in India and established the first Pilates studio.
Pilates is a system of exercises using special apparatus, designed to improve physical strength, flexibility and posture, and enhance mental awareness. Asked how Pilates is more beneficial than other forms of exercise, Karachiwala said: "Pilates helps strengthen the core and works the body from the inside out. It helps prevent injuries. I suggest doing it along with any other exercise and see how it makes you perform that exercise even better."
Being in the fitness industry for over two decades, Karachiwala has helped Bollywood big-wigs like Deepika, Katrina, Alia, Sonakshi Sinha, Malaika Arora Khan, Zareen Khan and more to achieve the perfect frame.
What's the biggest challenge she faces while training a Bollywood personality?
"I think to achieve different looks for a specific role is always a good challenge as if giving us an end goal. Challenges are good as it keeps you and your client motivated," she said. Asked with whose transformation she was really proud of, Karachiwala replied: "All my clients work extremely hard. It's not easy with their schedules but they are all dedicated to their workouts and I'm proud of them."It is often said that Bollywood personalities take supplements to modify their body according to their roles in films. What do you have to say to that? Karachiwala replied: "I don't believe in supplements as such I think naturally. If we eat healthy, our body can get most of its nutrients. Of course, sometimes vegetarians have a problem with protein so then a plant based protein shake is what I would suggest."
[Source:-theindianexpress]