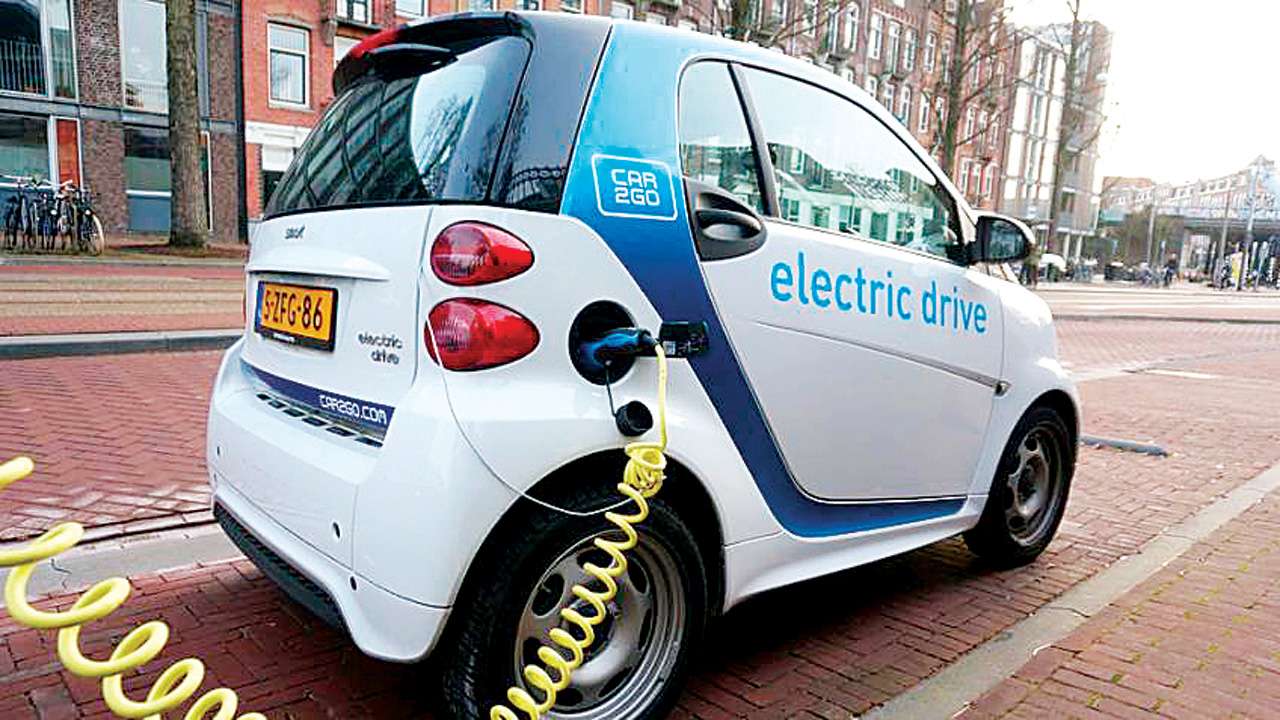 Electric vehicles Chinese player WanFeng Auto Holding Group plans to invest Rs 4,500 crore
Maharashtra government has received investment proposals worth Rs 11,500 crore in the auto, electric vehicles and steel sectors especially after the recent announcement of its new industrial policy for 2019-24 which envisages attracting investment of Rs 10 lakh crore with creation of 40 lakh jobs. Chinese player WanFeng Auto Holding Group plans to invest Rs 4,500 crore for the production of aluminium alloy wheels for automobiles, Rs 3,000 crore by the Hungary based Csepel Holding for electric buses, Rs 3,000 crore by the Russian NLMK Group for the production of transformer steel and Rs 1,000 crore by Mitsubishi or its expansion. These investors are looking for suitable land parcels in Aurangabad, Raigad and Talegaon industrial estates.
State industries department officer told DNA," Wanfeng Auto Holding Group manufactures and sells auto parts and equipment and also automotive aluminium wheels. The company will need 200 acre of land and it may zero in on Shendre industrial estate near Aurangabad. Csepel Holding, which produces and sells machine-tools primarily in Europe, is also engaged in the production of electric buses in various countries. It will need about 200-acre land to set up a production facility." Further, NLMK Group, which worldwide caters to wide-ranging sectors including shipbuilding, automotive, energy generation and transmission, construction, wind-mills, is keen to invest in the state.
The officer informed that Mitsubishi Electric, which manufactures and sells electrical and electronic products and systems used in a broad range of fields and applications, has proposed an investment of Rs 1,000 crore to expand its business in the state. "Talks are underway with all these four companies to enter into MoUs. They will be entitled for incentives under new industrial policy 2019-24 released on March 6," he noted.
These investment proposals are in addition to proposals worth Rs 26,000 crore received recently by the state government from Chinese major Nine Dragon Paper (Holding) to produce and recycle paper and by Gems and Jewellery Export Promotion Council with the development of gems and jewellery park at Navi Mumbai. As reported by DNA, the Nine Dragon Paper (Holding) in phases will invest Rs 12,000 crore while the government expects an investment of Rs 14,000 crore with the completion of gems and jewellery park in Navi Mumbai.
Furthermore, at the recently concluded Aero India show near Bengaluru,  the government has received investment proposals of over Rs 10,000 crore in the aviation sector from Israel's Rafael Advanced Defense Systems Ltd and Israel Aerospace, Airbus Helicopters, Thales Group, SAAB, Adani Group, Bharat Forge and Bharat Electronics.
A LITTLE MORE
As reported by DNA, the Nine Dragon Paper (Holding) in phases will invest Rs 12,000 crore while the government expects Rs 14,000 crore with the completion of gems and jewellery park in Navi Mumbai
["source=dnaindia"]