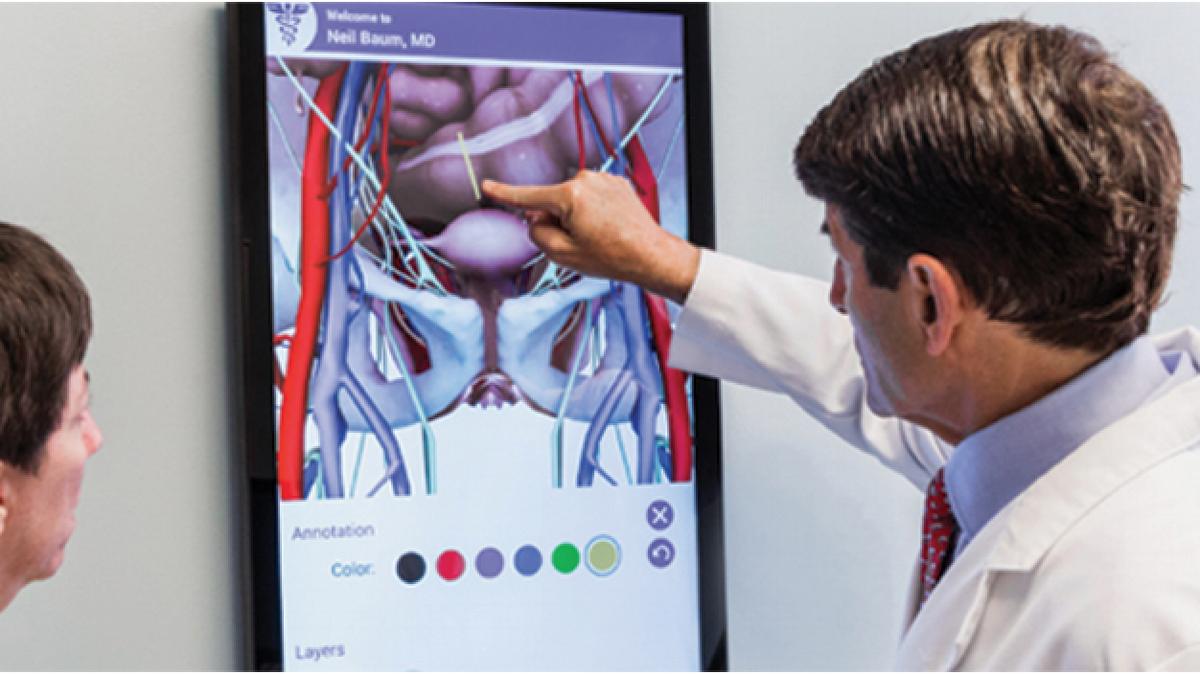 The American Medical Association on Monday suspended its relationship with Outcome Health after the startup was accused of fraud.
The Chicago-based AMA said it had no financial relationship with Outcome, per the Chicago Tribune. Outcome had donated screen time to the AMA for public service announcements regarding pre-diabetes.
"In light of recent unfavorable reports in the media regarding Outcome Health, we requested that all AMA content displayed on any ContextMedia platforms be removed immediately," the American Medical Association said in a statement. Outcome was previously known as ContextMedia.
Outcome installs video screens in medical offices and pharmaceutical companies who pay to run ads on the screens aimed at waiting patients. Per The Wall Street Journal, the company allegedly misled advertising pharmaceutical companies by charging them for ads on more screens than the company had installed. Outcome employees were also accused of supplying inflated metrics on how well ads performed and provided inaccurate reports regarding where the ads ran and how effective the ads were.
The PSA partnership with the AMA was a pilot program that was supposed to end in October. Outcome agreed to continue providing screen time.
Harvard Health Publishing said Monday that it will also re-evaluate its relationship with Outcome.
"Given the serious nature of the recent events, we are reviewing the situation to determine next steps," Dr. Greg Curfman, editor-in-chief of Harvard Health Publishing, said, per the Tribune.
Regardless of its troubles, the company said that it is still flush with content.
"The vast majority of our content partners are continuing their relationships with us," Outcome spokesman John Eddy said in a statement. "We are maintaining and adding to our robust library of health care content, including by expanding relationships with world class health and wellness organizations."
Source:-bizjournals