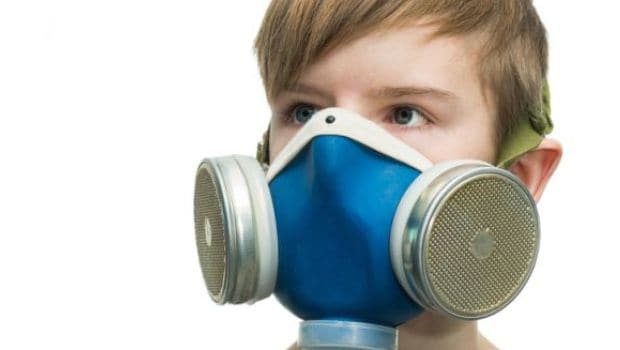 As the air quality in Delhi remained severe for the seventh consecutive day on Thursday, experts said the the smog that enveloped the national capital a day before was worse in the last 17 years.
According to the India Meteorological Department (IMD), visibility at Safdarjung and Palam on Thursday between 11.30 a.m. and 2.30 p.m. was 400 and 500 metres respectively due to smog. At around 5.30 a.m., the visibility at Safdarjung was 50 metres, but due to fog.
Based on the IMD data, Centre for Science and Environment (CSE) experts pitched for emergency steps to save people from respiratory and heart diseases.
The emergency steps, they suggested, includes staying indoors.
"The government should aggressively advise people to stay indoors and avoid outdoor exercises. At the same time, it should roll out stringent winter pollution control from all sources along with emergency action," says Anumita Roychowdhury, head of CSE's air pollution division.
As per the experts, unending burning of paddy stubble in Punjab, Harayana and Uttar Pradesh, low winds and pollution during Diwali and other sources of pollution along with weather-related factors led to such abnormal levels of smog.
As per meteorological scientists, there was virtually no wind in the vertical column, which is expected to persist for a few more days.
"Satellite images from National Aeronautics and Space Administration's fire mapper have showed that paddy burning in Punjab, Haryana and Uttar Pradesh have increased after Diwali.
"The images clearly revealed that after October 30, crop residue burning in these states became more aggressive, which contributed to the severe smog in the national capital," the CSE said.
On Wednesday, Delhi's Indira Gandhi International Airport recorded the worst smog in 17 years with visibility as low as 300-400 metres.
Data from Delhi Pollution Control Committee shows that the levels of PM2.5 (particulate matters with diameter less than 2.5 mm) have increased by 62.7 per cent on November 2 as compared with that on Diwali. On November 2, the levels were 9.4 times the standard norms.
Urging the central government to intervene as it would take several state governments to work together, experts suggest the ailing persons to stay indoors and cautioned people to avoid outdoor exercises for a few days.
"Delhi needs an effective winter pollution mitigation plan that can make a difference. Without strong action, smog is only expected to get worse this winter at serious public health costs," Roy chowdhury added.
["source-ndtv"]